Ryan has spent the majority of his career working in public accounting providing taxation and consulting services to individuals and businesses. Ryan has assisted more than 900 businesses in the areas of cash flow analysis, forecasts & projections, tax planning, and strategically structuring entities for growth. Ryan has applied his proficiencies in public accounting into the academic field teaching intermediate and advanced financial accounting courses and CMA exam preparation courses. Additionally, Ryan serves as CFO for multiple companies in the Salt Lake City Area.​​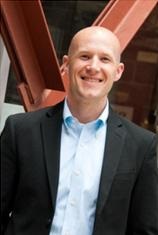 Michael received his accounting degree from the University of Utah in 1984 and began his public accounting career working in the firm of Stayner, Fitzgerald, Vance & Call in Salt Lake City, Utah.  In November of 1991 he co-founded the firm Call, Hartle & Company which has now become known as Hartle & Rees, LLC.
Michael has served on many committees and boards of both professional and civic organizations throughout his professional career; including the University of Utah Business Alumni Association, The Utah Association of Certified Public Accountants, the Primary Children's Medical Center Foundation and the Exchange Club of Salt Lake City.

Areas of expertise include individual, business and trust taxation and consulting.  Michael is a licensed certified public accountant in the State of Utah and is a member of the American Institute of Certified Public Accountants, the Utah Association of Certified Public Accountants and the Tax Section of the AICPA.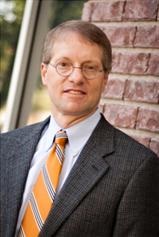 Jim came to Hartle & Rees in 2014 from public accounting in Denver, CO.  He maintains the financial accounting procedures for many clients and assists in tax preparation of individuals and entities.  Jim holds an undergraduate degree in accounting from the University of Northern Colorado and a master of taxation from The University of Denver.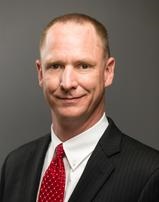 Juliana Jackson Tucker is a licensed CPA in the state of Idaho and has worked in public accounting since 2012, with a focus in taxation and financial accounting. She has assisted clients in a variety of industries, including medical, restaurant, manufacturing, real estate, oil, construction, and agriculture. Juliana earned her accountancy bachelor's of business administration cum laude from Boise State University and is a member of the AICPA.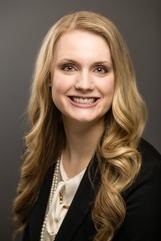 Jared joined Hartle & Rees in 2017, bringing with him a specialization in taxation of pass-through entities and individuals. He graduated in 2005 from California State University San Marcos with a degree in Business Administration, emphasis in Accounting, and is currently a licensed CPA in the state of California. In the 12 years prior to joining Hartle & Rees, Jared worked in public accounting for two CPA firms based in the San Diego, California area. He has extensive experience in tax consulting and planning for the industries of commercial and residential real estate, manufacturing, professional athletics, restaurant, health care and skilled nursing.